CORPORATE GIFTS CRAFTED
with

HEART.

Our team & client gifts are the sweetest way to celebrate the people who shape your success. The Marimix tradition delivers treats that vanish quickly, but leave a memorable impression.

view our gifts
Send a smile in 3 easy steps

PICK YOUR MIX
Select your gift from our curated catalog of customer favorites

TELL US WHERE TO SHIP
For delivery to multiple recipients, complete our handy order form & upload it with your order.
SUBMIT YOUR ORDER
Add a personal touch with a custom gift message & submit your order form. Ta-Da! You're officially a gifting hero.
share a taste of tradition
From sweet & salty to umami & spice, Marimix is an elegant solution for making your whole list of snackers (& their families) merry. A welcome treat anytime of year, we delight in indulging your VIPs with 100% natural ingredients & uncompromising fun.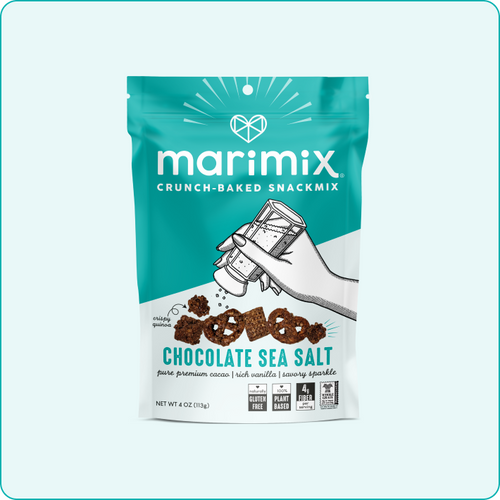 CHOCOLATE SEA SALT
Bittersweet cacao powder & pure maple sugar, balanced with sparkling sea salt & swirls of rich vanilla.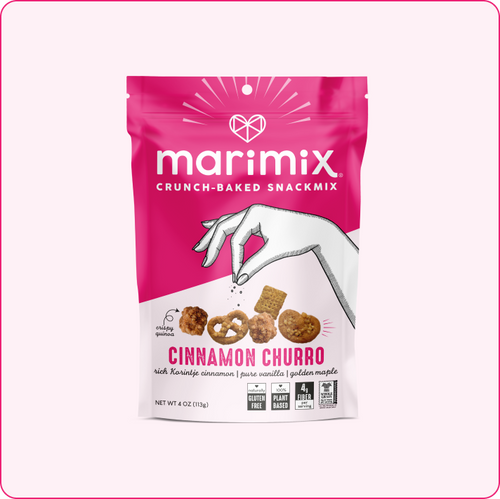 CINNAMON CHURRO
A shower of aromatic Korintje cinnamon blended with pure maple sugar & a swirl of rich vanilla.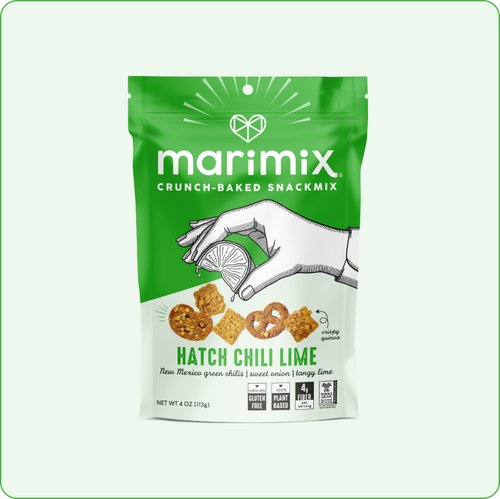 HATCH CHILI LIME
Sun-ripened Hatch Valley chiles, blended with sweet buttery onion, rich cumin & a zingy burst of lime.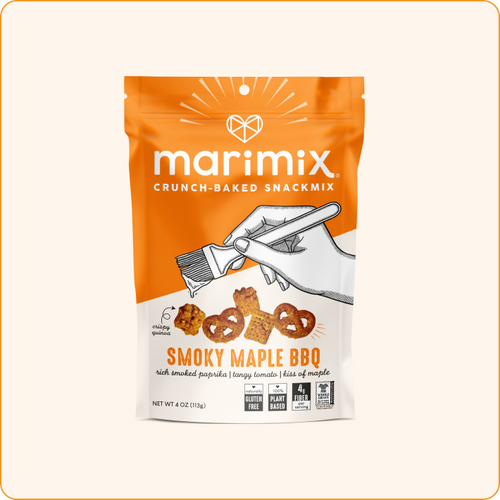 SMOKY MAPLE BBQ
Smoked Spanish paprika & tangy-rich tomato, swirled with robust herbs, spices & a kiss of maple sugar.
SWEET CHILI SESAME
Korean gochugaru chile flakes and zesty ginger, swirled with nutty roasted sesame oil.
TOASTY PEANUT BUTTER
Rich, creamy peanut butter swirled with dreamy vanilla, pure maple sugar & a dash of sea salt.
view our gifts
crunch-baked bundles
From our premium, house-blended seasonings to our multi-textured medley of shapes, we've made a snackmix for everyone on your list. Make the spirit of sharing even more fun with one of our best-selling bundles. More flavor for them, same foolproof process for you.
SWEETEST JOY
Our Sweetest Joy bundle features an irresistible trio of indulgently wholesome treats. Let us celebrate your sweet tooth with a swirl of velvety-rich cacao, holiday spices, aromatic vanilla & pure maple sugar. 1x Chocolate Sea Salt, 1x Toasty Peanut Butter, 1x Cinnamon Churro
SAVOR THE SEASONING
Our Savor the Seasoning bundle features a colorful trio of crave-worthy treats inspired by the global pantry. Each adventurous flavor shines a spotlight on fragrant herbs & spices, specialty chiles & the allure of umami. 1x Sweet Chili Sesame, 1x Hatch Chili Lime, 1x Smoky Maple BBQ
GRAND FESTIVAL OF FLAVOR
A passport to globetrotting flavor, crafted to share with a snack-loving crowd. Enjoy our entire collection of six Crunch-Baked Snackmix varieties.
HEARTFELT HANDFULS
Single-serving pouches of fresh Marimix, thoughtfully portioned for convenient snacking from home pantry to office breakroom & all the life adventures in between.
SINGLE SERVE POUCHES
BUY MORE, SAVE MORE!
All corporate gifting clients benefit from our buy more, save more pricing. The more you give, the more you save!
Download ORDER Form
"EVERYONE IN MY OFFICE LOVED THE DELICIOUS SNACKS. THEY WERE A HUGE HIT!"
Alessandra Messa
Content Strategist at Morning Brew
frequently asked questions
Can I add a gift message?
Absolutely, you can add your gift message(s) or supply us with your own gift cards.
Can I substitue products within a bundle?
We are confident there is a bundle for everyone. If there is any dietary restrictions or preferences, we would be happy to substitute one flavor for another!
When do I need to place my order by?
For Delivery by a specific Holiday, we request 14 days in advance. Many businesses will have different Holiday Hours and we cannot guarantee your recipient will receive their gift in time, if working remotely.
How do you ship and how much is shipping?
We typically ship through USPS / UPS. Rates will vary by address.
Do you have an order minimum for corporate gifts & bulk orders?
No Minimums
Can you accommodate a large order for an event at a single address?
Absolutely! We will find the most economical way to get your gifts delivered if shipping in bulk to one location.
Do you offer Will Call (i.e., can I pick up my order locally to save on shipping?
Yes, we love to meet our customers. Will Call hours are from 9-4pm Mon. - Fri. and by Appointment Only
Do you ship out of the United States? To U.S. Military locations?
We ship within the United States and we also ship to military locations.
Do you offer selections for people with dietary restrictions?
All of the Nutritional Display Panels and Ingredient information is listed by flavor on our website.
Can I track my order?
Yes, you will receive an email with your tracking number once your order has shipped.