CRAFTED
with

CARE &
TASTY THINGS

we

LOVE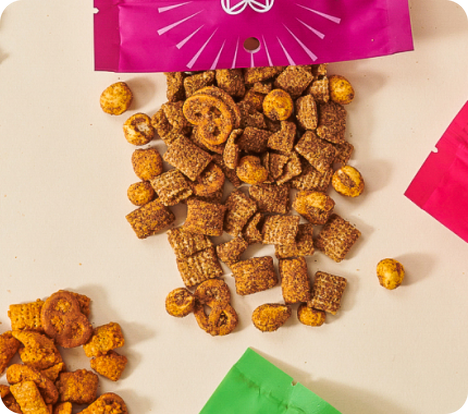 Whole Grain
Pillows & Puffs
From ridges to waves, cocoa to corn, our snackable squares and crunchy puffs are brimming with the whole-grain goodness of quinoa, corn and rice. A proud member of the Whole Grain Council. Marimix delivers 8g of whole grains in every serving of snackmix.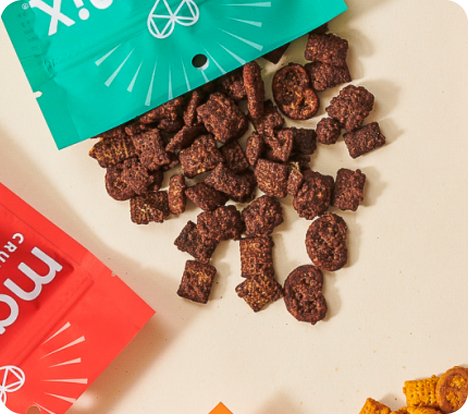 Whole Grain Quinoa
A festive sprinkle of crisp, toasty quinoa is a signature feature in every batch of marimix. We can't think of a better way to celebrate snack time than throwing a party in your mouth. Our nutty quinoa confetti is a powerhouse of ancient grains, packed with fiber and plant-based protein.
Gluten Free Pretzels
A mini bite with a mighty crunch, our gluten-free twists make marimix a snacking tradition for more friends to enjoy. Bonus: a marimix pretzel is the life of the party. You'll spot them in every pouch with their arms full of fun (an extra-flavorful jumble of quinoa and spice!)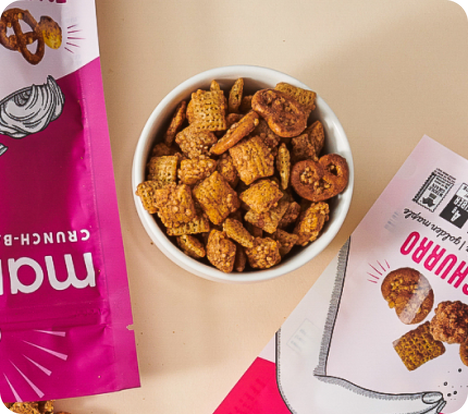 Real Flavor from
Real Food Ingredients
From comfort-food classic to global cuisine, every marimix flavor starts with blending our own small-batch seasonings. Our pantry is filled with wondrous ingredients like specialty chilis & umami-rich aromatics, vibrant spices & herbs & delicious natural vanilla. What you'll never find: MSG, chemical preservatives or artificial anything.
Gut-Friendly Fiber
& Good Fats
Gently baked and never fried, marimix is an everyday indulgence you can smile about. Our pillows and puffs are tumbled in a delicate glaze of gut-friendly prebiotic fiber and pure coconut oil.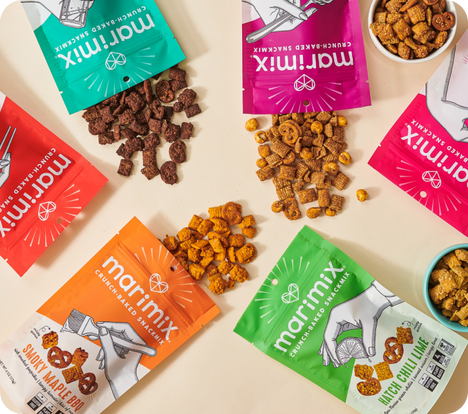 No High Fructose
Corn Syrup or
Sugar Alcohols
When it comes to sweet, marimix believes in keeping it simple. So we use just enough of the good stuff—like pure organic maple and light brown sugar—to make each flavor as irresistibly satisfying as you deserve.